Whether you're swooping through bermed flow trails, hammering up a technical climb, or bombing down a rocky ravine, Redshift's mountain bike components let you ride with increased comfort, speed, and endurance.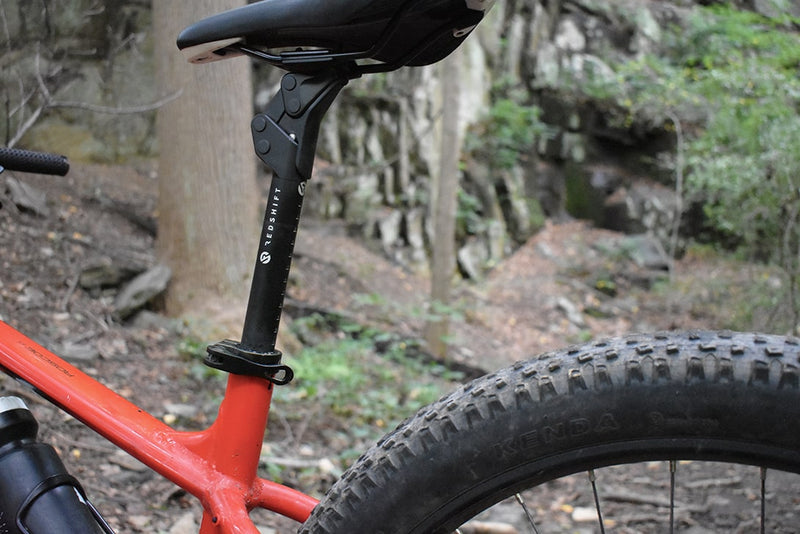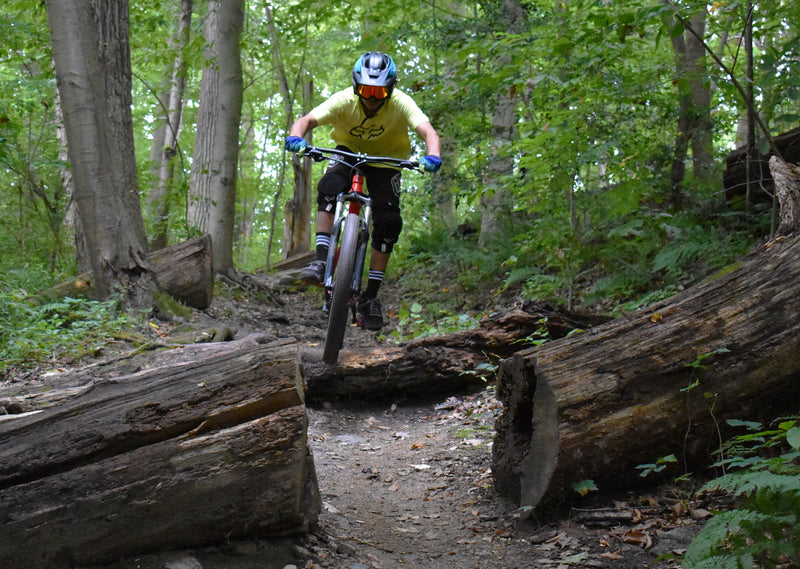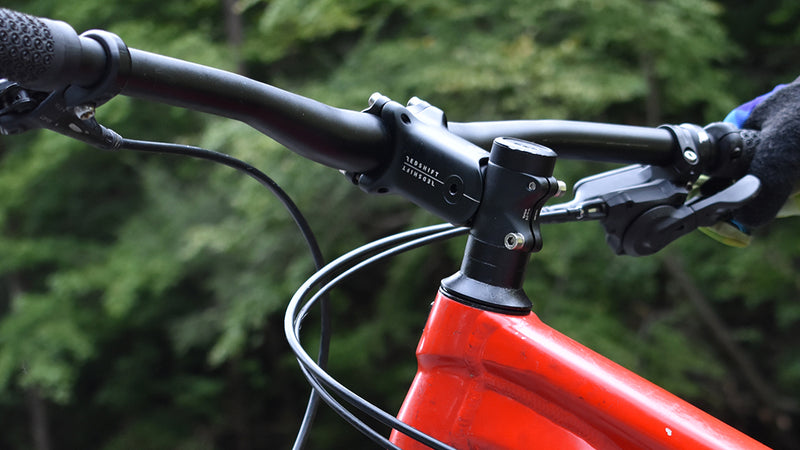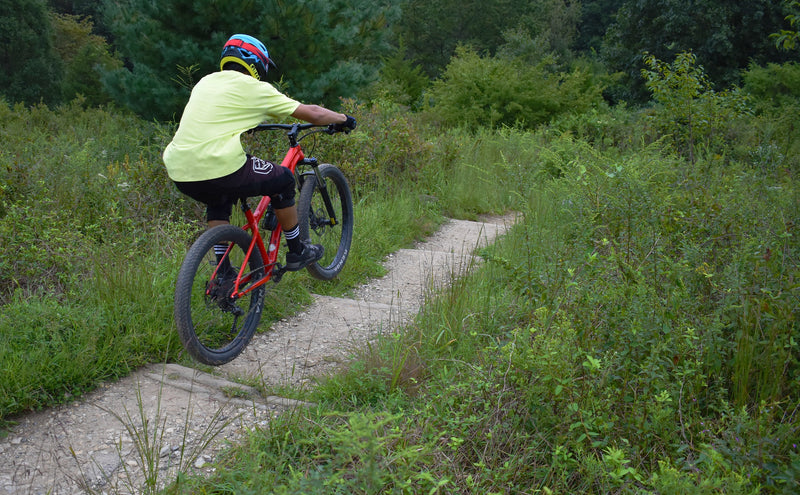 SHOCKSTOP SUSPENSION SYSTEM
Riding a rigid or hardtail mountain bike? The ShockStop Suspension System adds tunable, rock-eating travel to rear and/or front of your bike, without the complexity, weight, and inefficiencies of standard suspension options.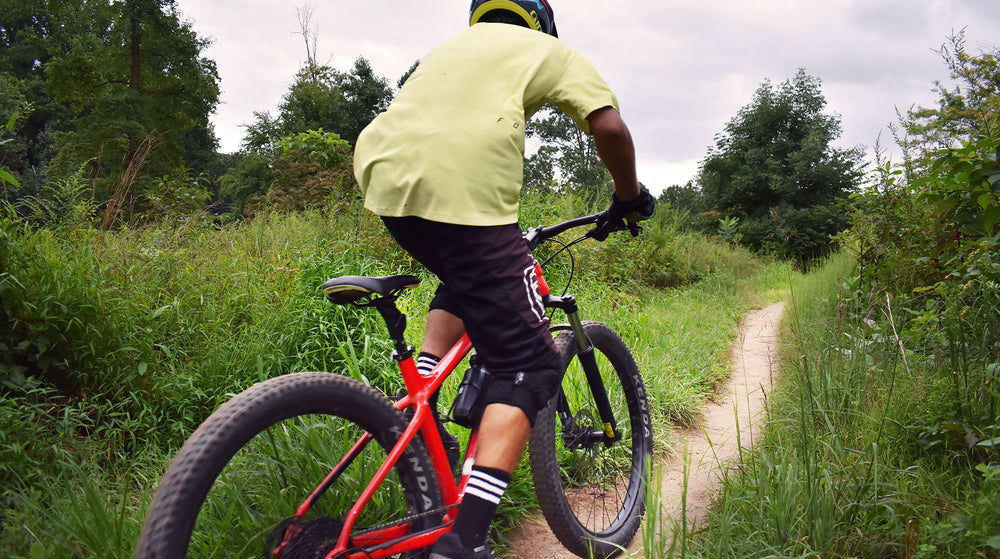 RIDE FASTER
The Stem and Seatpost absorb momentum-killing bumps and vibrations. Energy that is normally wasted suspending your body is instead converted into forward motion.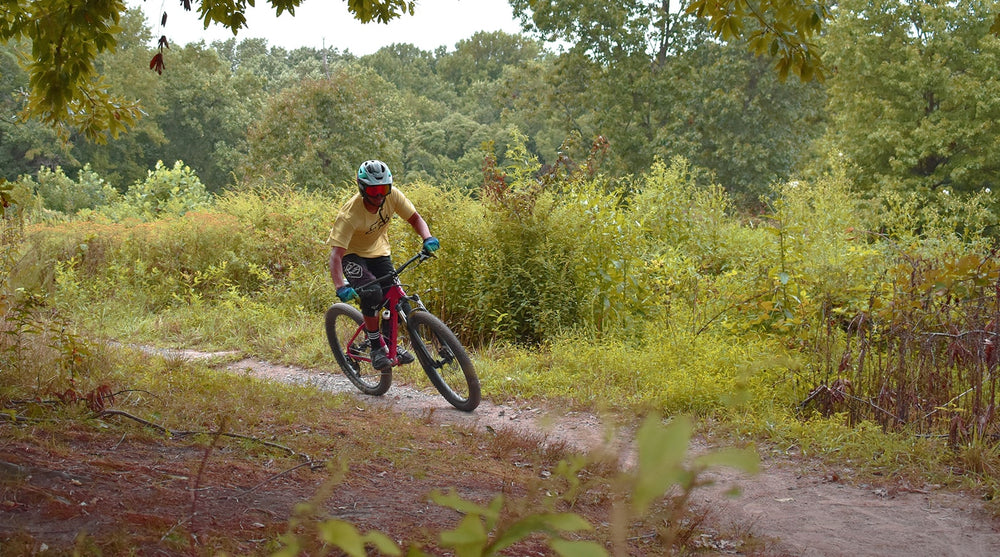 TAKE CONTROL
The suspension floats over obstacles so you can maintain control through rough terrain. Customize the suspension feel to match your preferred feel and riding style.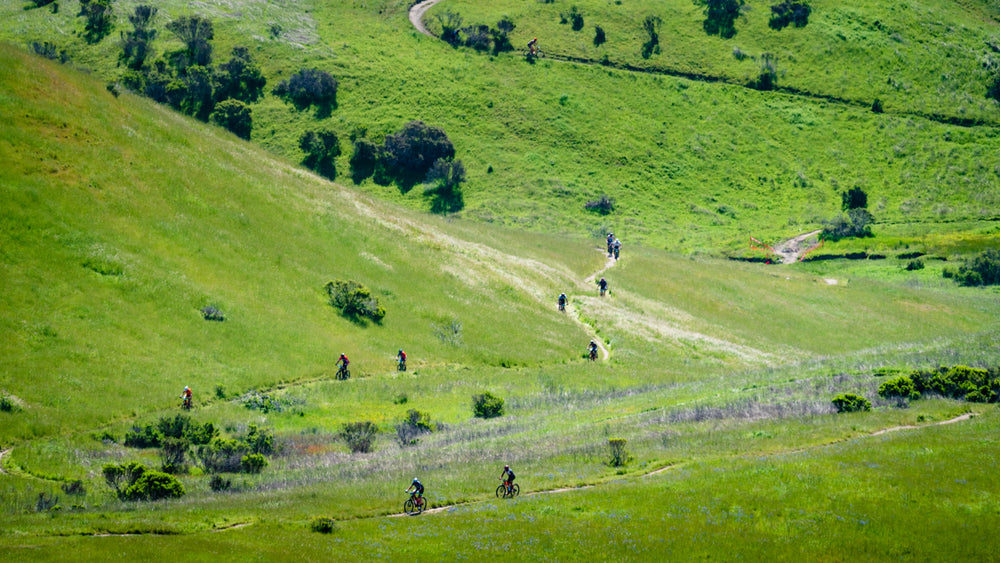 GO FURTHER
The Shockstop System reduces the accumulation of fatigue that happens as your body absorbs bumps and vibration. Ride further than ever before and arrive feeling fresh.
"I DIDN'T WANT TO LIKE THE SHOCKSTOP AS MUCH AS I DID. I WAS DULY IMPRESSED BY THE SHOCKSTOP'S ABILITY TO SMOOTH OUT THE ROAD SURFACE WITHOUT BEING OBTRUSIVE." - JAMES HUANG, CYCLING TIPS
AFTER TESTING... IT WON ME OVER. I LIKE THE REDSHIFT ENOUGH TO KEEP IT ON - RUSS, PATH LESS PEDALED
"I'M KICKING MYSELF FOR NOT INSTALLING THIS SOONER. MY FIRST RIDE ON THE SHOCKSTOP WAS AN EYE OPENER ... I HAVE NO PLANS TO TAKE IT OFF." - TYLER BENEDICT, BIKERUMOR
I LIKE THIS SUSPENSION SEATPOST SO MUCH THAT I BOUGHT A SECOND ONE FOR MY OTHER BIKE. - ALCHEMYRIDER
THE SHOCKSTOP SEATPOST IS IMPRESSIVE. IT VIRTUALLY ERASES SMALL AND MID-SIZED BUMPS AND DOESN'T BOB EXCESSIVELY ON SMOOTHER SURFACES. - MATT GERSIB, RIDING GRAVEL
"THE SHOCKSTOP STEM IS A TRULY EFFECTIVE RIDE-SMOOTHING SOLUTION WITH ALMOST NO PRACTICAL DOWNSIDES." - ROBIN WILMOTT, BIKERADAR
DEFINITELY SOMETHING I WOULD ADD TO MY STABLE - COLIN LEVITCH, CYCLIST